How To Choose A Fish Finder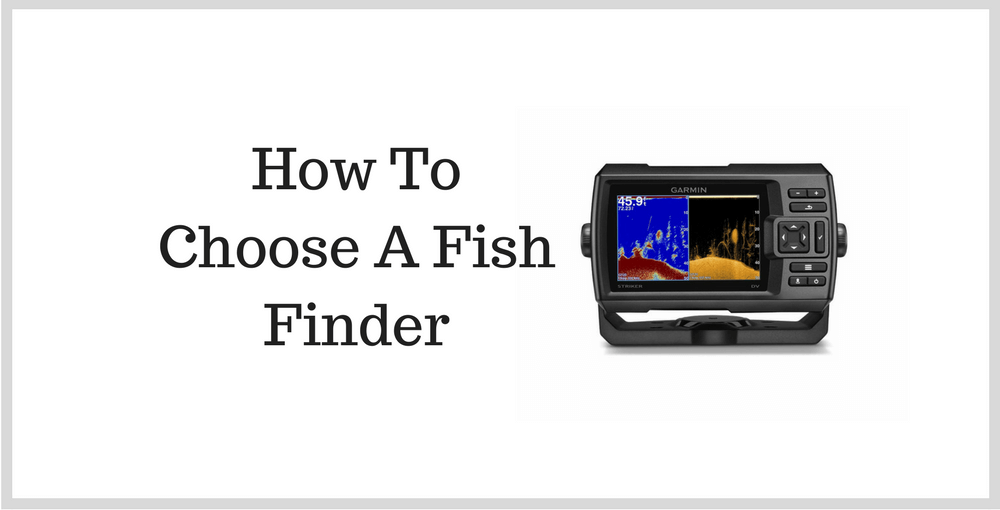 If you know how to work a fish finder and you know how to read a fish finder, then the next thing you are going to need to know is how to choose a fish finder. There are a lot of different things that you need to keep in mind so you can ensure that you are going to get the best fish finder to meet your needs. The following information will help you know exactly what you need to find and look for in a fish finder so you can eliminate all of the guesswork.
What You Need To Follow This Tutorial
In order to best understand how to find a fish finder, I recommend looking to figure out exactly what you are going to look for when you go to buy a fish finder. Determine if you care more about the screen size or the performance and if you care more about the accuracy or the waterproof features. Once you know exactly what you are going to look for and what you are going to need, then you will have no problem buying a fish finder that will meet your needs.
How To Choose A Fish Finder – Instructions
Color
When it comes time to picking out which fish finder is going to be the best option for you, you need to realize that there are both color and black and white options. Of course, color is going to be one of the newer technologies and many people prefer it because it can show a lot of colors and detail compared to just the 256 grades of gray. However, you might appreciate a simple black and white display so you could consider finding a fish finder that offers both color or a black and white display.
Power
When it comes to the power of the fish finder, you're going to see that the more wattage you have in your fish finder, the better the unit is going to display the readings and the deeper you are going to be able to read into the water. The less wattage, the slower performance you are going to get and the more shallow you are going to need the water to be. If you only fish in shallow water, you will need less power but it's still probably worth buying a higher power finder in case you decide to fish somewhere else.
Screen Resolution
The screen resolution can be an important factor to keep in mind because the amount of pixels in the screen is going to help you see items in sharper and greater detail. The more pixels, the more detail you are going to see in the screen. The minimum screen resolution that you should consider is 240 x 160 but you could still find an option that is going to be better and crisper. It will be more expensive, but the better screen resolution is going to be worth it.
Frequencies
Fish finders have both single, dual or multiple frequency transducers. The higher the frequency, the more detail you will see because there are more sonar waves being sent out. If you fish in shallow water, higher frequencies are best. Try and find one that has multiple frequencies so that you can fish on multiple different types of water. If you know for sure that you are only going fish on one type of water, a single frequency will work.
Conclusion
Now that you have read the entire post, you know exactly what you are going to need in order to help find the best fish finder. Not only do you know what to look for, but you also know some of the most important things to keep in mind when picking out a fish finder. My personal recommendation is that you find some of the most important considerations mentioned above and pick out a fish finder from there. If you have any thoughts or comments, please feel free to share them in the comment section below! Additionally, be sure to share the article with your friends or family if they may find it to be beneficial!
---
We like to share product recommendations with you and hope you like them! Just to make you aware FishingLab may collect a small share of sales or other compensation from the links on this page.
---