Top 15 Fishing Charters in Oregon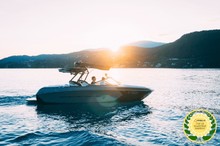 Big or small fish alike love the waters of Oregon, and the fishing charters in said area can help you get access to them with ease and comfort. Are you looking for a whale watching adventure? Or do you want to have exotic seafood for dinner? Or simply experience an action-packed battle between you and a magnificent, gentle giant of the sea? If so, it's best you find a great fishing charter than can accommodate you with hospitality and provide you with everything you will need.
Check out the 15 best fishing charters in Oregon below.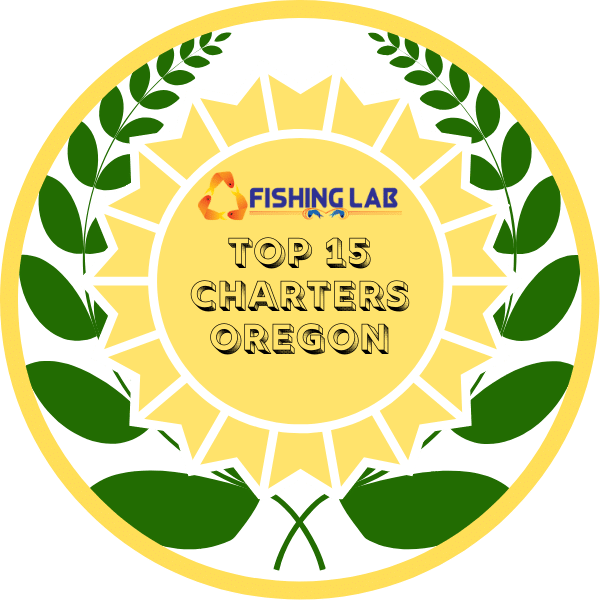 Garibaldi Charters
Head on over to Garibaldi Charters' website and read through the customer testimonials — there you can see the excellence and professionalism of their own crew. With years of experience in the field, there's no wonder why they only provide the best fishing guides and trips on the Oregon market today!
Contact Number: (503) 322 – 0007
Website: https://garibaldicharters.com/
Dockside Depoe Bay
This fishing charter boasts its "clean, comfortable, well-maintained boats" for your convenience. That way, whether you're on the hunt for big or small fish, you can always sit back and relax afterwards, and bask in the glory of your good catch. Dockside Depoe Bay also offers an online discount for whale watching; all you have to do is book via their website. Don't miss this sweet deal and get ready for the most memorable weekend of your life!
Contact Number: (541) 765 – 2545 or (800) 733 – 8915
Website: https://docksidedepoebay.com/
Newport Marina Store and Charters
Crabs, whale watching, tuna, halibut, salmon — whatever you might want to catch a glimpse of, or even get the experience of catching, you can trust Newport Marina Store and Charters to have your back. What else can we say? This fishing charter never fails to amaze, with its professional team and customer service to help you feel as comfortable as possible, so all you need to worry about is what to catch!
Contact Number: (541) 867 – 4470
Website: http://nmscharters.com/
Betty Kay Fishing Charters
Betty Kay Fishing Charters strives to provide an enjoyable fishing experience at every level, from making a reservation to understanding USCG safety information and receiving helpful catching tips, making a return to port with nice catches of fish! With their hot deal of "$5 off every person for groups of 6 or more", it's simply hard to resist booking with one of the best fishing charters in Oregon! Have a look at their website now and see which deal best suits you and your company for a thrilling fishing experience.
Contact Number: (800) 752 – 6303
Website: https://bettykaycharters.com/
Yaquina Bay Charters
If you have all the time in the world, let the crew over at Yaquina Bay Charters show you how to really fish — professionally and efficiently. That is what they mean when they said "excellent customer service," where all your needs are prioritized and given attention. Did we mention that all their fishing boats are of top quality, and are run only by the most state-of-the-art engines and equipment? Book a trip now and see for yourselves the glory that is Yaquina Bay Charters.
Contact Number: (541) 265 – 6800
Website: http://yaquinabaycharters.com/
Tradewinds Charters
Tradewinds Charters has been up and open for business since 1938, providing only the best services for sportfishing, whale watching and the like. The website will welcome you with a calendar of activities according to the season, so you would know when to book a specific trip to be able to get the most out of it. Tradewinds, with our vast experience, is here to provide you with your best ocean experience. Be sure and explore the rest of our web site for great pictures and details about our charter services.
Contact Number: (800) 445 – 8730 or (541) 765 – 2345
Website: https://www.tradewindscharters.com/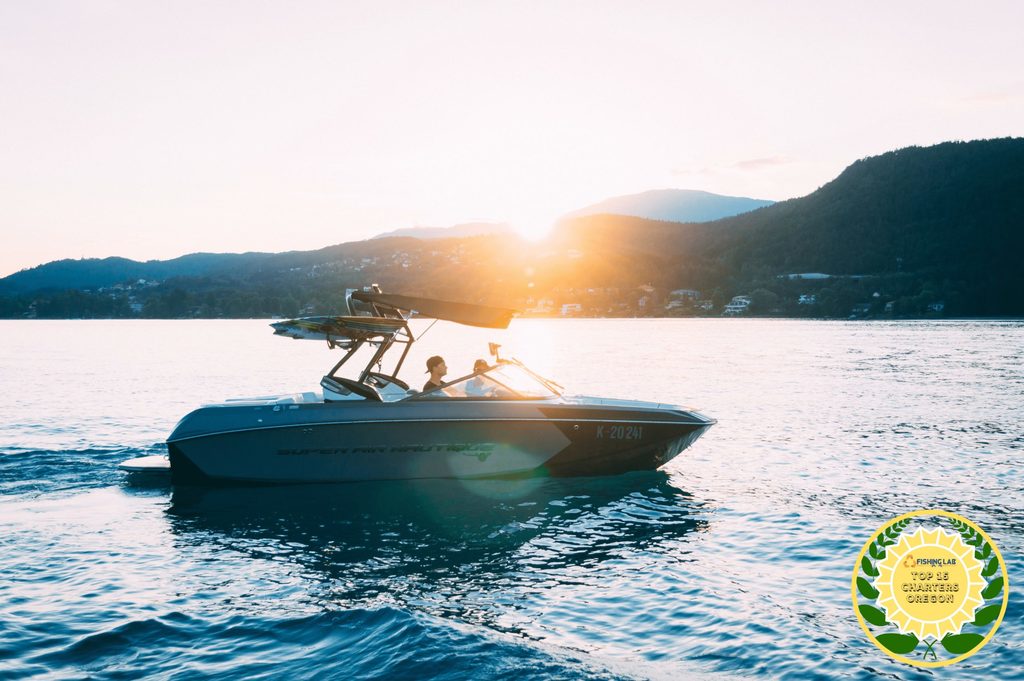 Pacific Charter Services
Every booking with Pacific Charter Services entitles you to a private charter office, picnic area, refreshments, VIP customer lounge, and loads more! Sure enough, you can get a lot from paying just for a fishing trip. As soon as you leave the reception area and onto their fishing boats, you'll quickly find out what we are talking about. Never in your life will you find a more hospitable and friendly staff than that of Pacific Charter Services', so be sure not to miss out on the opportunity to have their crew by your side!
Contact Number: (541) 378 – 3040
Website: https://pacificcharterservices.com/
Newport Oregon Fishing Charters
Newport Oregon Fishing Charters connects anglers with the best fishing guides Newport has to offer for catching Halibut, Salmon, Lingcod, Sea Bass, Cabezon, Dungeness Crab and more! If you want to create lasting memories, choose this fishing charter and expect nothing but a fun-filled and absolutely thrilling adventure. Visit their website now to learn more, and should you decide to book with them, you can fill out a simple contact form and they'll get in touch with you as soon as possible.
Contact Number: (503) – 510 – 1100
Website: https://newportoregonfishingcharter.com/
Marvin's Guide Service
Marvin Henkel JR. Owner of Marvin's Guide Service, is one of Oregon's and Washington's top fishing guides and charters. Get ready to sail through the best waters of the Pacific Northwest and have your breath taken by its most exquisite aquatic species. Rest assured that with Marvin's Guide Service, you'll be fishing with only the best types of equipment and the freshest bait. Moreover, this fishing charter is US Coast Guard-licensed, meaning Marvin's services have already been tried and tested to be safe and professional. Book a trip now!
Contact Number: (503) 314 – 5087
Website: https://www.fastactionfishing.com/
Oregon Inlet Fishing Center
Located 8 miles south of Whalebone Junction, this fishing charter offers literally everything you need to have a memorable and enjoyable fishing experience — bait, ice, fuel, oil, you name it, they have it! Also, Oregon Inlet Fishing Center does not only offer fishing services; they also help you get in touch with some of the cheapest and most comfortable accommodations near the area — since you won't be fishing for the whole day, anyway.
Contact Number: (800) 272 – 5199 or (252) 441 – 6301
Website: https://www.oregon-inlet.com/
Brookings River & Ocean Fishing
Looking for a big, heart-stopping catch of a lifetime? Then choose Brookings River & Ocean Fishing and expect nothing but the best — from the best. Whether you're after lingcods, tuna, halibut or salmon, you can trust that the experienced and highly professional staff of this fishing charter can guide you all the way to victory, if you may. Stop by their website and view images and testimonials of their past clients — if those won't amaze you, we don't know what will.
Contact Number: (541) 698 – 7029
Website: http://www.brookingsoceanfishing.com/
Tackebuster Sportfishing Depoe Bay
Since 1980, Tacklebuster Sportfishing has been providing excellent services in terms of fishing and whale watching adventures. Jump into their Facebook page and you'll see daily (at best) fishing reports to help you get engaged and be informed. What we love about this fishing charter is that they offer "Tips for Trips" for you to get the most out of what you paid for. Said tips point out the importance of safety over adventure, so be sure to read through them and follow all of their guidelines!
Contact Number: (541) 765-2545
Website: http://www.tacklebustersportfishing.com/
RBV Adventures Fishing Charters
With RBV Adventures, you can experience some of Oregon's best fishing with a seasoned professional captain who knows the area better than most. Randy Vanderhoof, the owner and operator of RBV Adventures, is known to be Oregon's leading professional fishing captain; let him take you to a wild fishing trip to hunt for salmon, tuna, crab and more! Check out their website or give them a call to inquire about their pricing plans and daily trips.
Contact Number: (503) 502 – 7983
Website: https://charterfishingastoria.com/
Morrisons Rogue Wilderness Adventures & Lodge
Looking to book a fishing trip anytime soon? You might want to consider going with Morrisons Rogue Wilderness Adventure & Lodge. Plans include fly fishing and conventional-style fishing, so you could go with whichever you're comfortable with. What's more, you can also book with them for a full day or more! Whether you would like to experience a multi-day wilderness fishing adventure in the Rogue River canyon or stay at Morrisons Lodge and fish with our expert guides, we have a fishing trip for you.
Contact Number: (800) 336 – 1647
Website: https://fishingontherogueriver.com/
Hazen's Guide Service
We take people fishing so they can create lasting memories with those they love. Let Mike Hazen take you and your friends, family and colleagues into the most memorable fishing trip of your life. With over 20 years of fishing experience, you are assured that Anyone Can Fish and spend Quality Time at an Incredible Value. Visit their website now to view their fishing reports, gears for sale, and ultimately, book your fishing getaway with Mike!
Contact Number: (503) 440 – 1354
Website: https://gofishwithmike.com/
Summary
We've just gone over 15 of the best fishing charters in Oregon. If you want to spend a weekend or a holiday in the state hunting for the biggest and baddest sea creatures whilst enjoying a luxurious and breathtaking boat ride of a lifetime, check out this list to find out which fishing charter can best cater to your needs.