Top 15 Fishing Charters in Florida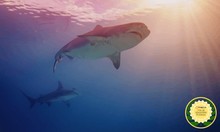 Here we have a list of some of the best fishing charters in good old Florida. If you are looking for a great adventure in this state, fishing ought to do the trick, and the fishing charters below can surely help you get the adrenaline pumping!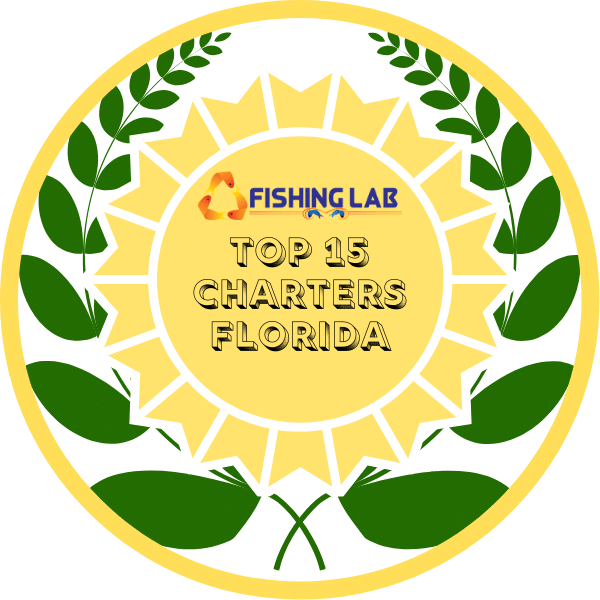 Bud N' Mary's Sportfishing Capital of the World
Professional fishers and hobbyists rejoice; here comes one of the best fishing charter in Florida! Bud N' Mary's has been in business since 1944, offering quality fishing services at affordable and reasonable prices, and only with the best and well-seasoned captains and guides; all you need to do is to enjoy your trip and gaze at the beauty of Islamorada, the sportfishing capital of the world. Browse through their website to view their rates and reviews. What's more, they also have a shop for various merchandise in case you want to bring something home other than great fishing memories.
Contact Number: (305) 664 – 2461
Website: https://www.budnmarys.com
Sea Leveler Sportfishing Charters
Fishing is in our blood and we can't imagine doing anything else. We also talk to each other about the bite throughout the day and after each trip so that we can make sure you get the best experience possible! If you need a reason as to why you should book with Sea Leveler Sportfishing Charters, this would definitely be it! Since 2002, their highly skilled and professional captains have been guiding tourists and fishermen (at heart!) of all ages across the graceful waters of Florida, deep sea fishing for various aquatic life such as snappers, sharks, and amberjacks. What are you waiting for? Give them a call now and see what they have in store for you!
Contact Number: (321) 794 3474
Website: https://www.sealeveler.com
Seminole Wind Fishing
With Captain Billy Archer by your side, a heart-stopping fishing adventure is always assured. He was exposed to the field of fishing at the young age of 13, back in 1969. Let him take you to a wild ride onto the pristine waters of the Gulf of Mexico and watch him navigate and search for the best types of fish lurking beneath the sea. Drop a call to book a weekend getaway with them now — and if you have children with you, fret not, as kids can fish free with paying adults!
Contact Number: (850) 234 – 6740
Website: http://www.seminolewindfishing.com
Tampa Fishing Charters
Capt. Jason offers exceptional Tampa fishing charters here at Fishn Fl (formerly Chasing Tails Charters) out of the greater Tampa Bay area including: Tampa, Clearwater, St. Petersburg & Anna Maria Island. He also runs seasonal charters in the Florida Keys and Homosassa, FL. From Offshore Fishing to Lobstering to Shark Fishing and many other adventures, Tampa Fishing Charters has got them all. And should you decide to go with them for your fishing trip, you never have to worry about your equipment, gear, and of course, safety; Tampa Fishing Charters has spared no expense when it comes to investing in these elements so you can freely enjoy every trip!
Contact Number: (813) 956 – 5357 
Website: https://fishnfl.com
Absolute Florida Flats Fishing
Are you looking to go to a trout fishing trip? Or would you rather go snook fishing? How about red fishing? Whichever one you feel like you are up to, Absolute Florida Flat Fishing has got you covered. Go alone or as a group, and fish for half a day or even the whole of it — just ask their friendly customer service team and see which one will best suit your needs. If experience is what you are looking for in a captain, then look no further, as Captain John Fischbach himself has run over 4,000 fishing charters over the course of his career — yes, he'll be your personal guide all the way!
Contact Number: (727) 376 – 8809 
Website: https://captrichknox.com
Naples Charter Fishing / Ms. B. Haven Charters
Captain Mike Bailey welcome you to his website with a warm greeting and introduction of his team. As experienced Native Fishing Guides here in Naples, FL., we've been angling, navigating, and running fishing charters in our waters full time for over thirty years. If you're looking for an unforgettable experience for everyone, from children to the most seasoned angler, young or old, and folks with special needs, we can turn your dreams into great memories. Naples Charter Fishing offers Inshore Fishing, Offshore Fishing, Eco-Friendly Trips, and The Naples Sampler — check out their website to know more and learn about their fishing rates and reviews.
Contact Number: (239) 825 – 4292 
Website: https://www.fishinnaples.com
Benny's Fishing Charters
THE BEST FISHING CHARTERS IN POMPANO BEACH, DEERFIELD BEACH, FORT LAUDERDALE & BOCA RATON! Based in Pompano Beach, Benny's Fishing Charters caters to fishermen old and young, hobbyist and professional. They also offer private lessons and expert advice if you wish to hone and develop your fishing skills, or if you simply want to add a beautiful piece of memory to your collection. Fishing trips last from 4 hours up to a whole day, so you can further customize your tours and pay for what you only need. From kingfishes to snappers, you surely will find exotic life forms down at the bottom of the sea — and Benny's Fishing Charters is especially here to take you to that one-of-a-kind journey.
Contact Number: (954) 706 – 6565
Website: https://bennysfishingcharters.com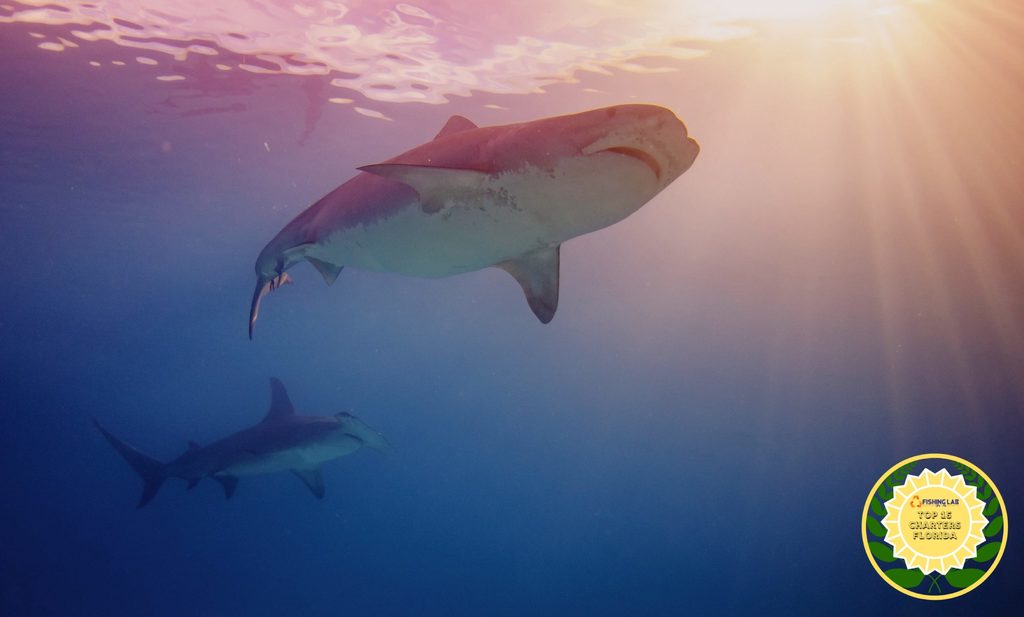 Hawks Kay Resort | Florida Keys Fishing Charters
A variety of aquatic life awaits you — all you need is a great fishing charter to take you down to that treasure cove! Hawks Kay Resort is more than just a weekend staycation getaway; it offers amazing fishing services for those thrill-seekers who want to experience the ride of a lifetime. Give their website a visit and browse through their collection of fishing boats — there are more than 10 to choose from, so you can be sure that you will never run out of options!
Contact Number: (877) 423 – 6403 
Website: https://www.hawkscay.com/fishingcharters
Fox Sea Charters
The FoxSea's crew brings in their own experience and professionalism into every form of bait rigging, tackle set up and every aspect of big game fishing! We work hard to put fish in the boat every trip. You will not find a better team to fish with and enjoy your day on the water! Fishing is our passion and our life. Fox Sea Charters offer fishing trips at a starting rate of $175 per person — budget-friendly, indeed! Moreover, they offer exclusive online promos for website visitors, so make sure you pay them a visit. Trips are customizable based on your wants and needs. 
Contact Number: (954) 822 – 5848 
Website: https://foxseacharters.com
Fat Cat Fishing Charters
Of all the fat cats we have seen and encountered, this one has got to be the most adventurous one! Are you looking for "one of the highest quality and finest Florida fishing charters"? Then you came to the right place! If you are after tarpon, grouper, sharks and more, let Fat Cat Fishing Charters take you to them right away. Experience a unique fishing trip at an affordable price now — just go to their website to book your weekend getaway or give them a call!
Contact Number: (727) 564 – 6459
Website: http://www.fatcatfishingcharters.net
Show Time Fishing Charters
Welcome to Show Time Fishing Charters here in beautiful Key West Florida. Let Capt. Sam take you on a fishing trip of a lifetime, all you have to do is book a trip on Showtime and we can promise you will be back to fish with us for many years to come. There's never a dull fishing moment with Showtime Fishing Charters. Join Captain Sam on a wild ride to catch some gigantic and truly exotic sea creatures — you'll never get bored all throughout the entire journey; trust us! Book online or give them a call and secure the perfect weekend!
Contact Number: (305) 509 – 0474 
Website: https://www.showtimekeywest.com
Double D Charters
There is no shortage of adventure when you choose to book with Double D Charters. Specializing in offshore live baiting and kite fishing, this fishing charter employs the most effective methods for acquiring only the best creatures underneath the great blue. For the daredevils and thrill-seekers, they also offer night fishing. Check out their website to know more about what they can offer you and see if they are exactly what you will need.
Contact Number: (954) 805 – 8231 
Website: https://doubledcharters.com
Double O | Ocean Obsession II
With the 65-foot Ocean Obsession Party Fishing Boat, there is definitely room for everyone! Join the team over at Double O and experience the pristine waters of Florida whilst being treated like royalty. Prices range from $40 – $480, depending on how long you are planning to sail through the seas and how many people will be joining their crew. Over at their website, you'll see some upcoming special events — if you feel one of them might be your next big thing, then don't miss the chance to join the party!
Contact Number: (321) 453 – 3474
Website: https://fishobsession.com
A.M. Charters
A.M. Charters offers the finest fishing in Southwest Florida. With nearly two decades of experience, and over a decade of local waters knowledge, Captain Dan is sure to keep your lines tight. This is definitely a one of a kind experience, and you are guaranteed never to have the same trip twice! AM Charters specializes in deep sea fishing charters, but also cater to those who prefer wreck fishing; both are effective methods of fishing, so whichever one you might prefer, you can be sure that there will definitely be a good catch.
Contact Number: (941) 786 – 5608 
Website: https://amcharters.net
Team Buck Rogers Jacksonville Offshore Fishing Charters
Last but not the least, we have Captain Chad Starling from Team Buck Rogers offering to join you in a full-on fishing adventure of a lifetime. If you want to have a full view of their services and experiences, you can visit their website, go to their Facebook page, or subscribe to their YouTube channel. Just a heads up, though: only group bookings are accepted, so round up your gang before you get started!
Contact Number: (904) 502 – 7408 
Website: http://teambuckrogers.com
Summary
Listed above are 15 of the best fishing charters in Florida — and it isn't so hard to see why, considering the many different reviews and testimonials, as well as each one's affordable pricing plans for various activities. So whether you look at fishing as a competitive sport, a passion, or simply a way to pass time, you definitely do not want to miss out on it, especially in the beautiful Florida.