1
Best Humminbird Fish Finder Reviews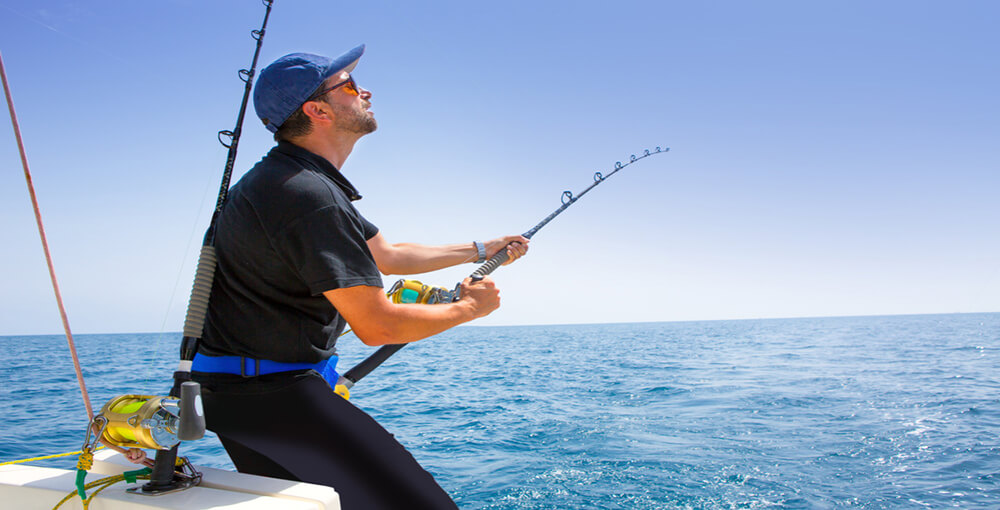 A fish finder can be a fisherman's best friend. You can get an idea of what the area under the water looks like, and if there are any fish hiding around. Most come equipped with a monitoring system that allows you to find out where the fish are, and where they're going. If you've looked at fish finders before, you might have heard about Humminbird. They have some quality fish finders, and this Humminbird fish finder reviews will look at some the best ones available.
Best Humminbird Fish Finder – Comparison Chart
Recommended Best Humminbird Fish Finder Reviews
1. Humminbird 410150-1 PIRANHAMAX 4
High Definition Display
With a display that has 256 colors, this fish finder offers a clearer picture with more details to see and glean. The result of all of these colors means that there is more information for you to decipher and benefit from. All of these help out anglers by displaying information in an effective way, and making catching fish a more efficient endeavor.
Multiple Features
This fish finder comes equipped with all the standard features and a few additional ones that anglers can leverage. They include zooming into parts of the sonar, customizing the contrast to see distinctions in the environment, the ability to change white to a different color for creating a contrast in the display, and so much more.
Dual Signal Transducer
The dual signal transducer means that it sends two signals underwater. Both of these signals working together allow for the collection of more information. It picks up a lot including small fish, the environment, and even certain slight changes to the contours are scanned and can be analyzed.
Alarms and Alerts
With the ocean everywhere around you, it is easy to get overwhelmed and lose focus. Fortunately, the multiple alarms can help keep you alert. The fish alarm alerts anglers when a fish is detected. There is also a depth alarm that lets you know when the finder reaches a desired depth level. There is also a handy battery alarm.
2. Humminbird 410220-1 HELIX 5
Dynamic Sonar
The 410220-1 HELIX 5 unit is equipped with multiple sonar types and features. It has down imaging that allows you to see what is happening way under the waters. It also utilizes dual beams and sonar. Anglers can use narrow beams to focus on targets or wider beams to search for them. The CHIRP digital sonar also sends back useful details that you wouldn't get normally.
Sonar Display Modes
There are multiple display modes that can be utilized with the HELIX 5. These include Max and Clear Mode. Switch between these modes to select how much detail you want to see. Choose to see only certain details you will find helpful by removing detail with the clear mode, or see the bigger picture by looking at everything via Max Mode.
Built-in Basemap
The built-in basemap feature offers more detail for anglers to use. You don't only get a clearer, more detailed picture of the terrain, you also have the ability to mark items such as buoys, hazards, marinas, and other things that can aid you in your travels on the water.
Various Maps and Mapping Capabilities
With this unit, you get the ability to create your maps in real-time. You can record the fishing spots that you frequent, with a total of eight hours recording time. Additionally, it is also compatible with LakeMaster and Navionics.
3. Humminbird 410230-1 HELIX 5
Upgraded Transducer
Jumping off from the 410220-1 model, the 410230-1 introduces several upgrades to this finder. One of these upgrades comes in the XNT 9 SI 180T transducer. For starters, this transducer is more secure which means that it will not be thrown around by hard waves. It also has a built-in temperature sensor and also helps to improve solar capabilities as well.
Improved Sonar
This model has everything the 410220-1 has, but brings a little more to the table. WIth the new transducer, this fish finder also has side imaging capabilities. Just like the down imaging, you can scan the side of your boat to see what is around you. Combine this with the down imaging, dual beam transducer, and CHIRP digital sonar, and you have a finder with strong sonar capabilities.
Built-in Basemaps
The built-in basemap feature offers more detail for anglers to use. You don't only get a clearer, more detailed picture of the terrain, you also have the ability to mark items such as buoys, hazards, marinas, and other things that can aid you in your travels on the water.
4. Humminbird 410950-1NAV HELIX 7
Multiple Sonar Features and Functions
With the MEGA imaging types as well as the dual spectrum CHIRP, the unit already offers great sonar capabilities. However, it also offers many other sonar features and functions. It has SwitchFire sonar viewing modes, a circular flasher, selective fish ID, fish alarms, and many more.
Navigation Capabilities
This unit comes equipped with a Navionics+ card that includes over 21,000 charts of lakes and other bodies of water. Apart from that, anglers will also be able to use the depth contour mapping function as well. It is also compatible with many other charts that make navigation a breeze.
5. Humminbird 410200-1 HELIX 5
Upgradeable
For most finders, you are mostly stuck with the software that the manufacturer decides to put there. However, with this unit, anglers will be happy to know that the software is upgradeable. This means that anglers can stay up-to-date with the latest product updates and technologies.
Simple Yet Effective
At first glance, this unit seems like a bare unit. While it is true that it doesn't have many of the bells and whistles that other Humminbird finders have. In some cases though, simple is all you need. This unit has all the features and functions that anglers need to catch fish.
6. Humminbird 411070-1 HELIX 7
Improved Display
The display of the 411070-1 HELIX 7 is larger and has a high definition screen. With a bigger screen, angler will have a more comfortable time viewing information. The unit also allows for split screen information viewing so that anglers can save precious moments by taking in more data to catch the fish.
Inclusive of Transducer
The transducer it comes with comes with a transom mount and several sonar capabilities. It includes MEGA down imaging and dual spectrum CHIRP frequencies. Additionally, it also has a built-in temperature sensor.
Networking Capabilities
The unit also has networking capabilities via ethernet. This function alone allows anglers to create strong systems by putting multiple fish finders together. It also allows for upgrading to take place, keeping anglers at the cusp of technological advancements.
7. Humminbird ICE-55 Six Color Flasher with LCD
Impressive Display
The display size for the ICE-55 is a bit small at first glance. However, given that this finder is for ice fishing, the 1" LCD display is pretty impressive. It has great target separation which is mainly due to the 526 segment display. The information displayed on the perimeter of the LCD also adds additional value by displaying things like water depth and indicators of targets in the water.
Ice Transducer
The transducer this unit comes equipped with is the standard ice transducer that Humminbird finders have. It reaches a total depth of 200 feet. It emits two different frequency cones. One is for specific fish targeting while the other allows for a wider view of the area.
Multiple Features
The multiple features included in the unit really add extra value to this ice fish finder. For starters, there is an easy to use target function that allows you to set where there are a lot of fish. More importantly, there is a noise reduction feature that helps when there are a lot of anglers nearby.
8. Humminbird Helix 5 SI Fish Finder
Chart Plotting
You can plot your chart every time you take to the water. You can pinpoint your favorite locations, allowing you to find out where you want to go. It's practical for those that find an excellent fishing spot. You can always return later to catch more fish.
Angling
If you've never tried angling, you can use this fish finder to help you. The GPS system allows you to practice your angling skills. This is helpful, especially if you've never tried it before. It's ideal for those that want to add a new angle to their fishing experience.
Micro SD Slot
You can add a micro SD card to the fish finder to keep track of all your data. It's ideal for those that want to save their waypoints, and remember their favorite fishing spots. If you're planning on fishing in different places, you want to make sure you can return for another successful trip.
Humminbird fish finders are ideal for those looking to expand their fishing experience. They provide excellent information, and finding the right fish finder can seem daunting. Humminbird is well-known for their fish finders, and most of the products don't disappoint. If you're thinking about getting the best Humminbird fish finder, I recommend the Humminbird 410150-1 PIRANHAMAX 4 Fish Finder.
---
We like to share product recommendations with you and hope you like them! Just to make you aware FishingLab may collect a small share of sales or other compensation from the links on this page.
---