Best Sonar Fish Finder 2021 – Ultimate Guide and Reviews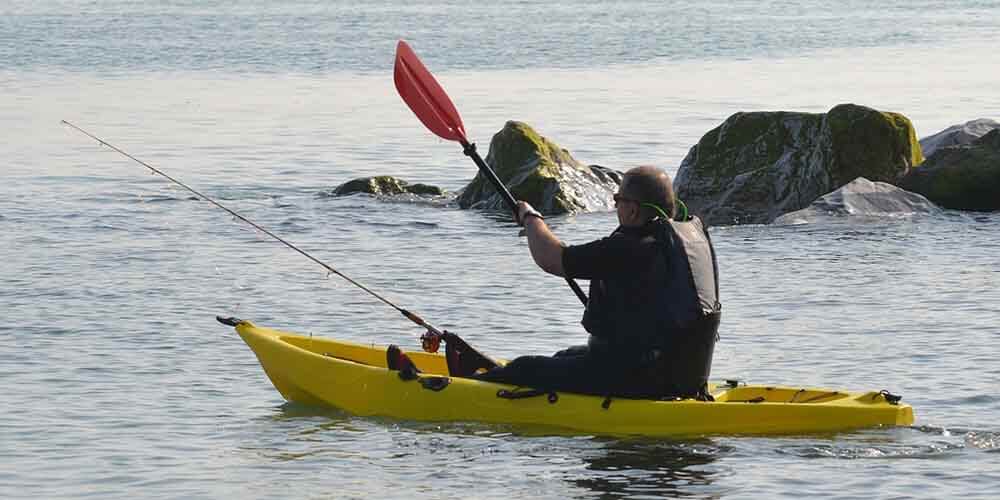 A fish is essential to any fishing trip, and you need one that will work for you. While there are a variety of fish finders available, you need to find the best sonar fish finder. A sonar fish finder works better than other fish finders, and you don't need a degree in engineering to use one.
If you're thinking about getting a fish finder, this review will give you a few options. After all, when you want to catch the biggest fish you can, you need a sonar fish finder to point you in the right direction.
Sonar Fish Finder Comparison Table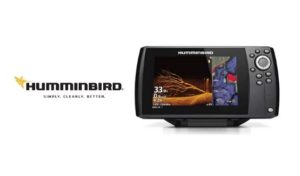 Humminbird 411070-1 HELIX 7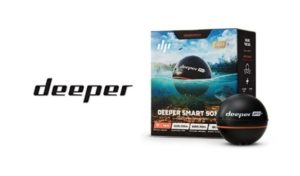 Deeper PRO Smart Sonar Fish Finder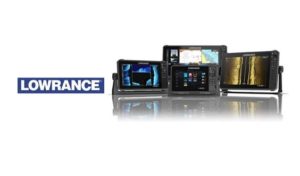 Lowrance HDS-Live Fish Finder
How to Choose the Right Sonar Fish Finder
Power
The power of the fish finder is described as "watts". When a seller is describing a fish finder's overall output power, they will often refer to it as "peak to peak performance". When you're looking for the best sonar fish finder, you want to make sure it is powerful enough to handle any depth you're fishing.
If you're not getting enough power to the display, you'll have delayed action times, which won't help when you're trolling. Fish finders should be at least 800 watts, but you can find fish finders with wattage over 3000 watts. The environment you're fishing in will determine which fish finder will be the best for you.
Pixels
When you need clarity for your fish finder's display, you need to make sure it has the right number of pixels. Since the display screen is made up of thousands of tiny pixels, the higher the pixel number, the images will be more clear.
If you're looking for the best finder, you want to make sure the pixels are at least 240 x 160. You can move higher once you've become more comfortable using the fish finder. It can take some time to learn, but once you become comfortable with it, you can adjust the fish finder to your preference.
Transducer
The transducer is what sends out the sonar signals into the water, which are sent back to the transducer. The transducer will take the readings, and send them to the display screen. Transducers can be difficult to place on a boat, especially if you've never attached one before. A transducer should be out of the waves of splash back from the motor, and the transducer should have a wide cone.
The wider cone allows more images to be picked up, which helps when you're trying to find the fish. There are different degrees of transducers including: 9-60 degrees. The transducer also allows you to fish in deep or shallow water, as well.
Side Scanning
The fish finder should have a side scanning technology, and most of them have some sort of side scanning ability. The side scanning allows you to see objects directly to the side of the boat, which makes it easier to find fish.
The images from the side scanner are clear, and you can see everything around you. Even if you're fishing in murky water, the side scanner will cut through the water to give you an excellent picture of everything in the water right next to your boat.
Display
The display is the most crucial part of the fish finder, because if you can't see what the transducer is picking up, you won't have success. Most fish finders have colors, which makes it easy to determine what is a fish. While you can find some with a black and white feature, but you are better off with color.
When you're looking for the right screen, you should consider the size of the display screen. The larger screens allow you to find fish a lot easier than using a smaller screen.
Recommended Best Sonar Fish Finder Reviews
1. Garmin Striker Vivid 4cv
Lightweight and Compact
The Striker Vivid 4cv unit is a great lightweight and compact sonar fish finder. It easily fits in the palm of your hands, making it an ideal tool to bring around wherever your fishing adventures take you. It comes with mounts that allow you to place it on your boat easily.
Crisp Display
Many people might see the small size and see it as a problem. While the screen comes in at 4 inches, the amount of detail you can get from it makes it a great tool nonetheless. The high resolution and additional color palettes make differentiating fish and structures a breeze, allowing anglers to hone in for the catch better.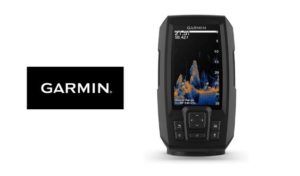 Multiple Sonar Views
This purchase also comes with a GT20 transducer. It has a built-in CHIRP for traditional sonar, as well as ClearVu scanning sonar technology. Using the ClearVu sonar, you can have a clear and accurate depiction of everything around your boat.
Sensitive GPS
The accurate and highly sensitive GPS allows you to know exactly where you are at all times. The GPS can be used to create your routes out on the water. You can also see how fast your boat is going. Additionally, you can add waypoint markers to conveniently mark the spots where all the fish are biting.
2. Humminbird 411070-1 HELIX 7
Multiple Information at a Glance
The HELIX 7's 7 inch display makes viewing all the information you'll have easy and comfortable. Add to this the fact that you can have multiple app views on the screen at the same time, and it becomes a powerful tool that guides anglers through the catching of fish.
Wide Sonar Capabilities
This unit has wide sonar capabilities. It is equipped with dual spectrum CHIRP. This allows anglers to search in a wide area and to narrow the field of vision to focus in on certain targets. At the same time, it has MEGA down imaging that can be used to see what lay under the water before using the dual spectrum CHIRP.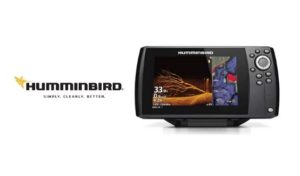 Great All-Around Unit
This is a great all-around unit with various functionalities rolled into a simple but powerful unit. It is useful for beginners and advanced anglers alike. The available Ethernet Network function allows anglers to do a lot of useful things like putting together multiple fish finders or upgrade to better technologies.
3. Deeper PRO Smart Sonar Fish Finder
Detailed Information to Your Smart Devices
Deeper Pro's unit is a castable fish finder, whose wireless capabilities allow for all the useful information to be delivered right to your smart devices. The information can be accessed via a free app that can be downloaded from the app store for both Android and iOS.
Wide Sonar Capabilities
This unit has wide sonar capabilities. It is equipped with dual spectrum CHIRP. This allows anglers to search in a wide area and to narrow the field of vision to focus in on certain targets. At the same time, it has MEGA down imaging that can be used to see what lay under the water before using the dual spectrum CHIRP.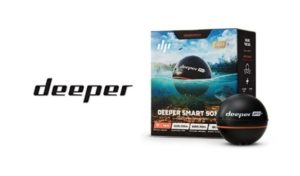 Easy to Use and Install
This fish finder is perfect for any boats, but definitely is great for kayaks as it is extremely easy to install and use. The whole installation process literally takes seconds. Anglers need not worry about wires, batteries, or complicated machineries.
4. Lowrance HDS-Live Fish Finder
Active 3-in-1 Imaging Transducer
One of the best parts of the HDS-Live unit is the imaging transducer included. It is both powerful and versatile, providing 2D CHIRP, down imaging, and side imaging. In terms of sonar capabilities, the HDS-Live is definitely one of the best sonar fish finders in the market today.
FishReveal
The FishReveal feature is one that many anglers and finder manufacturers have taken notice of. With this feature, it combines two of the sonar capabilities, utilizing the down imaging and 2D CHIRP sonar type. The results are a wider, more detailed, and accurate view of what is around your boat, and an easier catch.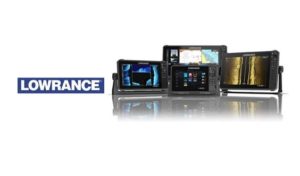 Auto Routing
Navigation has never been faster and easier with the auto routing feature. This finder has the ability to automatically create the shortest and safest route based on various data.
5. Garmin Striker Plus 5cv
More Color, More Details
The Striker Plus 5cv is an upgrade to a previous model. One of the upgrades is the addition of several color palettes. All these new colors allow for anglers to better distinguish the environment with all the fish around.
ClearVu and CHIRP
The sonar types supported by this unit are ClearVu and CHIRP. Both of these sonar types can be used at various frequencies. If used with the transducer, it becomes possible to use two frequencies at the same time. This results in a wider range of scanning so anglers can choose from their targets clearly.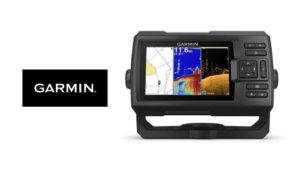 Good Display
The 5 inch display is further bolstered by the LED backlight functionality. With the LED backlight, this sonar fish finder can be used without any hassles under the sun and moon.
Conclusion
A sonar fish finder makes fishing more fun and more exciting, thanks to the different features. If you're thinking about getting the best sonar fish finder for you, the Garmin Striker Vivid 4cv is an excellent choice. It has a passable screen, but the color is crystal clear, and it is easy to use. While some of the other sonar fish finders do have more options available, they don't have the clarity and multiple sonar types that will help you reel in a large fish.
---
We like to share product recommendations with you and hope you like them! Just to make you aware FishingLab may collect a small share of sales or other compensation from the links on this page.
---