Top 15 Fishing Charters in Miami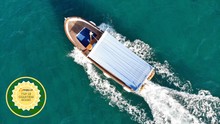 Is fishing a hobby for you? Or is it a professional sport? Whatever it may be, one thing is for sure: you would want to get the most value out of what you are paying for. So, you definitely do not want to miss this list of the top 15 fishing charters in Miami.
Included in this list are those that offer the best value for your money without compromising the quality of the services they provide.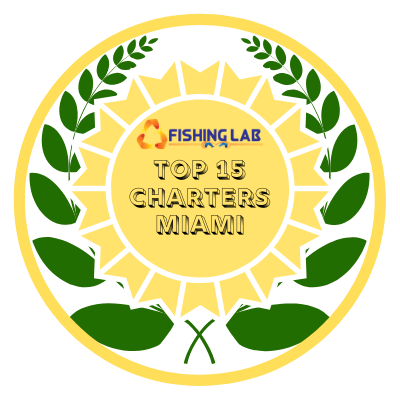 Captain Brian Charters
Established and run by Captain Brian Leibowitz, Captain Brian Charters has been providing top quality fishing trips since 2008. Hobbyists and professionals alike will definitely experience a breathtaking and thrilling adventure as soon as they step onto the boat. With affordable fishing rates and highly professional guides, what more could you ask for? Book a trip today and expect nothing but good memories.
Contact Number: (954) 822 – 8568
Website: https://floridabayfishing.com
Billin Office Fishing Charters
Billin Office Fishing Charters specializes on the personalization of each one of your fishing trips so you could get the most out of your adventurous weekend. Their highly experienced and professional crew will ensure that every trip will be a truly memorable and unforgettable one. With Billin Office Fishing Charters, you can expect the use of live bait, which is, as they say, the most effective and productive method of fishing. What are you waiting for? Let's Fish!
Contact Number: (954) 629 – 3058
Website: https://www.miamifishcharters.com/tablet/index.html
Sam Can Fish — Miami
What are you waiting for, let's go fishing! Sure enough, there's not much time to waste when you choose to book your weekend getaway at Sam Can Fish. And Captain Sam Rojas is ever ready to get you out on the waters and reel in various freshwater and seawater fish species big and small. Sam Can Fish offers flexible fishing rates and time frames so you can fully personalize your trip. And no, you won't even have to worry about risks and health issues, as this fishing charter puts your safety above all, with safety gears provided with every trip. Are you ready to experience the thrill of a lifetime?
Contact Number: (954) 650 – 1612
Website: https://www.samcanfish.com
Miami Fishing Charters
Don't waste any more time! Book your next fishing trip with Miami Fishing Charters to save your time and resources. As per their website, their "commitment [is] to provide thrilling sportfishing action through the great effort from their crew to both catch fish and provide a fun atmosphere." And sure enough, customer testimonials prove this to be true. What we find unique about this fishing charter is that you get to catch your own live bait at the beginning of every fishing trip or purchase it in advance (worth $50 – $100). Check out their website now and get ready for a great adventure in the seas.
Contact Number: (855) 627 – 2833 or (786) 224 – 0703
Website: http://miamifishing.com
Mark The Shark — 50' Striker 1
A quick glance at their website and you'll immediately find out what sort of business Mark The Shark is into — you've guessed that right: sharks! Their website, however, looks a little messy, but that's only because they are focusing on the more important matters than the aesthetics — and that is the quality of sportfishing services that they provide. With the world-famous Captain Mark The Shark, more commonly known by the world as The Shark Hunter, on your side, it is undoubtable that you will have a truly unique and heart-stopping fishing experience every time. Book a trip now, and strap into the world famous custom fighting chair that puts you on top of all the action!
Contact Number: (305) 759 – 5297
Website: http://www.marktheshark.com
Blue Waters II Fishing Charters
Whether you're on the hunt for tuna, shark, dolphin and/or other species, you can count on Blue Waters to have your fishing lines hooked on something unique and definitely worth the trip. Furthermore, the Blue Waters II boat features everything you might need for a fun fishing trip AND a nice and comfortable weekend staycation experience, what with the 32" flat screen TV, air-conditioned saloon, and many more! Book the most luxurious fishing trip of your life now with Blue Waters.
Contact Number: (305) 373 – 5016
Website: https://www.fishingmiami.net
Sea Hawk Fishing Charters
Established in 1978, Sea Hawk Fishing Charters is a family-owned and operated charter boat led by Captain Al and Captain Bob Dilard. Every fishing trip can accommodate up to 6 people, so not only will you be able to experience an unforgettable fishing trip, but you can also share these memories with the people you love and/or those who enjoy the sport just as much as you do. Fishing is all about having a good time and catching the fish, so join us for [a] fun half or full day excursion.
Contact Number: (305) 332 – 2697 or (305) 793 – 1597
Website: http://www.seahawkmiami.com
Hot Shot Charters
Hot Shot Charters offers various fishing styles for maximum customization and personalization of every fishing trip, including, but are not limited to, kite fishing, trolling, site fishing and even live bait. And with Miami's year-round fishing season, a good catch awaits you anytime you wish to set sail. Affordability and quality combine to make sure that your weekend fishing getaway would be worth every cent. Give Hot Shot Charters a call and see which fishing plan suits you best.
Contact Number: (305) 608 – 3913
Website: http://www.hscharters.com
Top Gun Fishing Charters
Visit Top Gun Fishing Charter's website and have a look at their customer testimonials section. From the "Greatest fishing experience of my life" to "Light tackle fishing" comments, what more could you ask for? Whether you are a professional fisher or a hobbyist looking for a great weekend fishing trip, choose Top Gun Fishing Charters for your big event. Miami's waters and marine life are waiting for you!
Contact Number: (305) 361 – 8110
Website: https://topgunmiami.com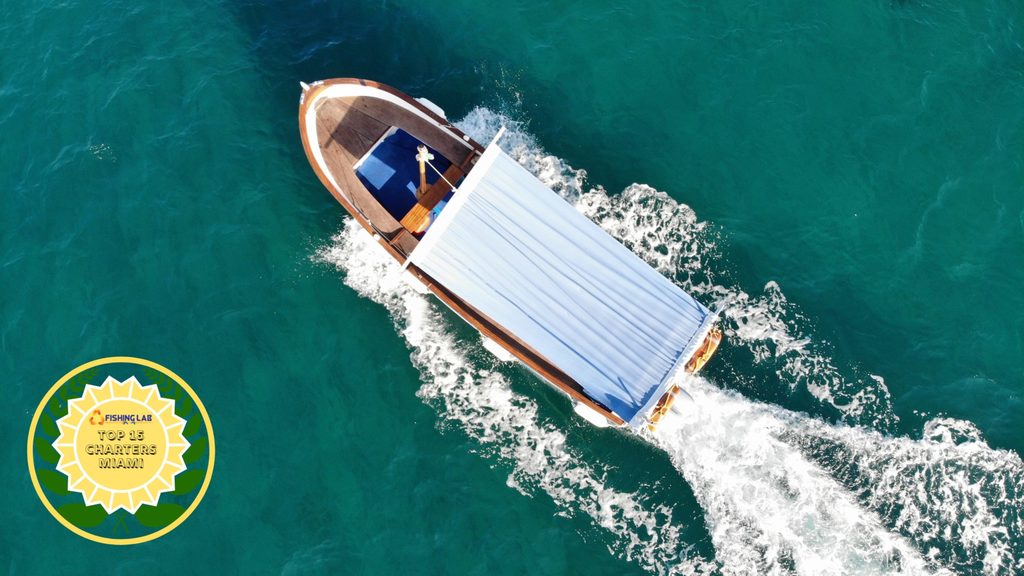 Old Hat Charters
Providing more deep sea fishing time from our Miami location, the cleanest charter boat in South Florida, the finest sport fishing tackle and a great crew. If you are after cleanliness and comfortability, Old Hat Deep Sea Fishing Charters sports the cleanest charter boats in all of Miami that sport brand new Cummins QSM11 engines, with a total of 1,300 hp, and its fishing crew has over 20 years of professional experience to help you on your fishing journey.
Contact Number: (305) 773 – 0700
Website: https://oldhat.com
Flamingo Deep Sea Fishing
In our opinion, Flamingo Deep Sea Fishing is probably the most affordable fishing charter you can book with today, with its rates of $45 per adult and $30 per child aged 5 through 12. This means that children 4 years below get to fish for FREE! There are also three trips daily — 8:00 – 12:00, 13:00 – 17:00 and 19:00 – 23:00 for night fishing. The night fishing is further broken down to drift fishing and anchor fishing, depending on the day of your booking. Are you ready to reel up some goodies? Contact Flamingo Deep Sea Fishing today and kick start your fishing adventure.
Contact Number: (954) 462 – 9194
Website: https://www.flamingofishing.com
Bouncer's Dusky 33
Operated by Captain Bouncer Smith, Bouncer's Dusky 33 is powered by Evinrude E-Tec 300s, equipped with Simradcolor Fish Finder, GPS/Chart plotter and VHF radio, and can carry up to 4 passengers at a time. Make a quick trip to their website and you will be greeted with a video from their recent voyage: a mako shark eating a sailfish. Furthermore, only in Bouncer's Dusky 33 will you be able to see such magnificence and beauty on the surface of the Miami oceans. If you want to know more about the captain, he also published a book on Amazon entitled "The Bouncer Smith Chronicles: A Lifetime of Fishing," and you might want to check this out before you plan your trip with him and his crew.
Contact Number: (305) 439 – 2475
Website: https://www.captbouncer.com
Club Nautico Boat Rental & Yacht Charter
Celebrating 35 Years in Business and Thousands of Happy Boaters! Create Nautical Memories and Friendships That Last a Lifetime. The passionate and driven owner of Club Nautico, Greg Love, welcomes you to arguably the best and most experienced fishing charter in Miami. If you plan on making fishing part of your lifestyle, the club also offers membership plans that open doors to big discounts and privileges. Check out their website to see which plan will work best for you.
Contact Number: (305) 216 – 8879
Website: http://www.clubnauticomiami.com
Arrow Assault Bowfishing
Are you ready for an action-packed bowfishing adventure? With a combination of hunting, fishing, and archery, bowfishing is like no other. Fishing trips and plans include freshwater bowfishing in the everglades, saltwater bowfishing in the Biscayne National Park, Iguana Hunt and Lobster Bullynetting. Sound exotic? Definitely! With Arrow Assault Bowfishing, you are guaranteed a truly unique fishing experience right off the bat.
Contact Number: (786) 708 – 4973
Website: https://www.arrowassaultbowfishing.com
South Florida Fishing Charters
Booking with South Florida Fishing Charters ensures that you have a fantastic fishing adventure. It has two boats up for rent that can be used for saltwater and freshwater fishing. For the younger audience, South Florida Fishing offers educational tours and sightseeing excursions. Literally, everything you need is already provided for you! All you have to do is to pick up your phone and book right away.
Contact Number: (954) 440 – 5200
Website: https://sflfishingcharters.com/
Summary
Without a doubt, Miami is home to some of the world's most magnificent and unique sea creatures. And if you wish to take a peek or capture memories via firsthand experience, you definitely do not want to miss out on fishing in this state. Contact one of the fishing charters above and start your fishing journey as soon as possible.