Underwater Cameras for Ice Fishing: Tips and How-To Guides
In most cases, fishing is usually an exercise in patience and appreciation. It takes a lot of patience to approximate the location of the fish and sitting there to wait for them to take a bite. The appreciation comes in being around the picturesque waters, solitude, and peace.
While patience is always a good thing to have, the fact that fishing has some guess work in it may mean that all the patience may be wasted. It may happen that at the end of the day, anglers will have caught nothing save for some hours of stillness.
Some may argue that the opportunity to go fishing and enjoy nature is reward enough. However, it can't be blamed when frustration is felt from a catchless fishing trip.
If we take into account ice fishing, where people truly do not see what is under, then the guesswork is even more shaky. The fact that anglers can't see what is under the ice means that it is much harder to locate and catch fish.
Don't worry though, as there are tools that can help with this endeavor. Chief among them is the underwater camera for ice fishing.
Through this article, we'll check out several tips about these underwater cameras, as well as lay out a general how-to purchase guide that anglers can use to make the most out of these useful tools.
Benefits of Underwater Cameras for Ice Fishing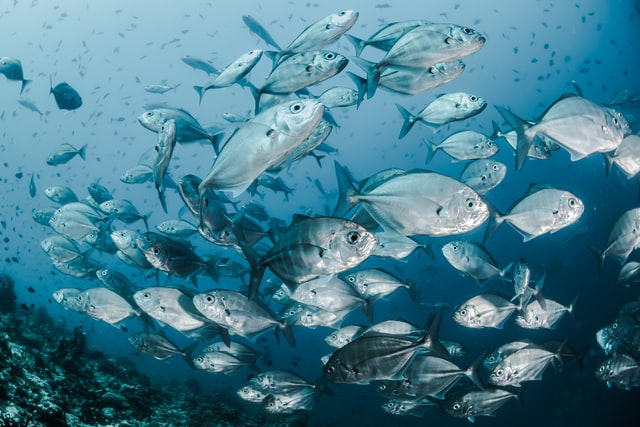 Making the Most of Your Time
As mentioned, fishing requires some analysis and guesswork to see where the fish are. In ice fishing, fishermen need to drill holes in different patches of ice. With the underwater camera, they can lower it into the water and immediately see if there are fish there or not.
For ice fishers, they can choose to hunker down in a specific location or go roaming to different parts of ice. Fortunately, the underwater camera lends to both of these quite well.
If anglers choose to stay in one location, they can lower the underwater camera to find the best spot. Then, they can just sit back, relax, and hover their hooks over their catches.
For those who want to roam, the underwater camera can serve just as effective as it tells anglers the best areas to fish. It significantly cuts down the time of guessing, as it ensures you are always fishing in a spot that could yield a catch.
Save on Equipment
With the added foresight of underwater cameras, anglers not only save time but also equipment. The visual context afforded by these underwater cameras will allow anglers to see whether the fish are biting or not, what type of fish is there, and whether or not the bait being used is effective or not.
Understanding the type of fish will ultimately help determine what the right equipment to use is such as the type of bait and the best length of line to be used.
Avoiding Line Obstacles
In deeper waters, it is hard to see what is under the ice. As such, some lines may be caught and tangled on obstacles. This may result in a snagged or even cut line.
Circumvent all of these obstacle problems by seeing what lies under the ice. Use the images provided by the camera to avoid any rocks, vegetation, and other items that may hinder the line.
At the same time, it also helps anglers to assess whether you are in murky waters or not.
Underwater Cameras for Ice Fishing: a How-To Purchase Guide
Just like cameras used for photos and videos, underwater ice fishing cameras are much the same in the fact that there are various factors that need to be taken into consideration.
This how-to purchase guide will allow you to think about these factors and decide on what the best underwater cameras for ice fishing you should add to your equipment.
Lighting
The first factor to consider is the lighting of the underwater camera. When using underwater cameras for ice fishing, the light isn't always favorable under the ice. Without light, the underwater camera would be rendered useless as you won't get a clear picture of the fish underneath.
That is why the first factor to look at is lighting. If an underwater camera for ice fishing comes with several LED lights, this is an ideal choice for anglers. The general rule is that the more LED lights it comes with, the better you will be. Four is a good number to target as it will give you a clearer picture of what is under the ice.
Bear in mind that most underwater cameras for ice fishing will come with these LED lights. If you are fortunate enough to find one with infrared LED lights though, that is what you want to target and acquire as these types of lights will not scare the valuable fish away. Check out the Eyoyo Underwater Fishing Camera that boasts of 12 pieces IR LED lights.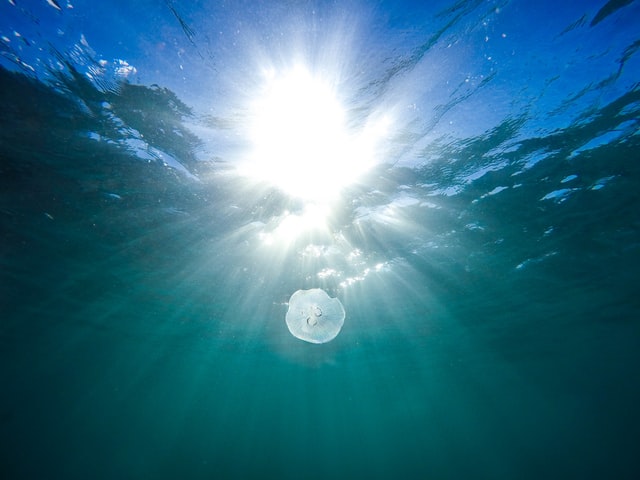 Size and Weight
Size and weight are two factors that you also want to consider before purchasing. Lugging around a big, bulky, and heavy underwater camera will more likely be a hindrance.
While ice fishing is not done on a boat, this doesn't mean that the weight of the underwater camera is unimportant. On a boat, anything heavy may threaten to affect the balance.
For ice fishing though, a heavy underwater camera may affect the fishing rod, effectively weighing it down and hurting chances of catching a fish.
The size also needs to be taken into account because you'll be placing it under the ice. Larger sizes of underwater cameras may require the anglers to cut much larger holes in the ice. On average, the size goes anywhere from 5 to 8 inches.
The choice of size will largely depend on what anglers want to do with the camera. If these cameras will just be used to locate the fish, then small is better. However, if the goal is to see the exact point when the fish bites, then larger is better.
Resolution
Next up comes resolution. For cameras, this is always something that must be considered. Higher resolutions will likely be for video recordings.
If video recording is the goal, then it is suggested that the underwater camera have a 720p resolution or higher. Cameras like the Eyoyo Portable 9 inch LCD Monitor Fish Finder, Underwater Video Camera which has a DVR Recording Function may work well with you towards that goal.
Even if there is no video recording though, having a resolution at this level or higher will ensure picture perfect and high definition images.
The caveat here is that higher resolutions will often mean higher prices. Choose wisely according to your needs.
Size of the Screen
The final factor to think about is the size of the screen. Some people may think that there is no need to use a large screen. However, when it comes to the underwater environment of ice fishing, smaller screens are not recommended.
Smaller cameras will usually have smaller screens as well. They could likely come in at 3 to 4 inches. Just take for example the MOOCOR Underwater Fishing Camera whose screen size comes at only 4.3 inches but still ideal especially for ice fishing.
For more features and finer details though, you'll want to look for a recommended screen size of at least 7 inches.
This circles back to whether or not the camera will be used to see when a fish bites.
Check Out Underwater Cameras for Ice Fishing Now
There is no need to reward your patience in ice fishing with stories of simply waiting. Underwater cameras are a great way to improve the experience of ice fishing by seeing what lay under the ice.
This added sight provides many benefits that can help maximize your time and effort.
Be sure to refer back to our how-to guides for purchasing underwater cameras prior to scoping out products. We hope you enjoy the improved experience that underwater cameras provide for ice fishing.
If you want to see more options, check out our list for the best underwater fishing camera.
---
We like to share product recommendations with you and hope you like them! Just to make you aware FishingLab may collect a small share of sales or other compensation from the links on this page.
---