Best Fishing Rod and Reel Combo
Fishing is such a diverse activity. There are many different types of fish to catch as well as conditions that need to be taken into consideration. As such, fishermen or anglers have a lot of gear to prepare and bring.
For those who have only just begun their angler journey, while taking the time to learn about all the pieces of gear and what they are for is essential, it could also hinder them from moving forward. It could freeze people in a state of analysis paralysis.
One example we have is the fishing rod and reel. Looking in the market, there are a ton of fishing rods that can be paired with equal tons of reels. Each of these pieces of equipment have their own uses, advantages, and disadvantages.
Selecting pieces that also compliment and work with each other is another thing that fishermen need to take time and study.
Fortunately, there are fishing rod and reel combos that make things simpler for fishermen. Both beginners and experienced anglers make use of these fishing rod and reel combos to have balanced and effective combinations that are ready to catch fish.
The fact that they are already paired means that there is less room for error, more synergy for effectiveness, and are usually lighter on the pocket.
Let's take a look at the best fishing rod and reel combos.
When to Use Rod and Reel Combos
Most experienced anglers prefer to purchase rods and reels separately. The mixing, matching, and analysis of the pair are sometimes part of the fun. There are other times that they go for the combo instead.
So when is the best time to use a rod and reel combo? Here are several guide questions that can help fishermen decide on this.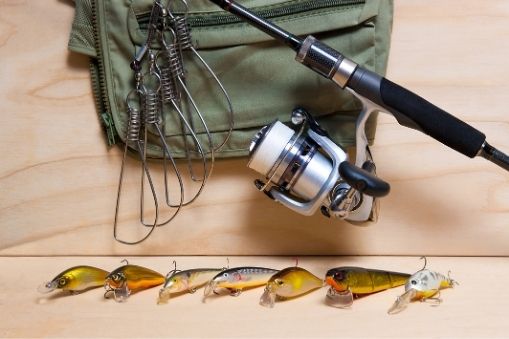 Fishing Experience
The first question anglers need to ask themselves is how experienced are they when it comes to fishing?
If the answer is none to only a handful, then rod and reel combos may be the best way to go. Following the manufacturer's advice and purchasing the combination instead of dawdling over the many possible combinations allows for beginner anglers to just start having fun out in the water.
As stated before, the combination allows for the elimination of the guessing game for pairing suitable reels and rods.
If you have no experience fishing, the solution is to grab a rod and reel combo and seek that experience out on the waters.
Equipment Experience
Fishing equipment is a world of its own. Apart from understanding what to do when out in the water, the various pieces of gear have a lot of factors that need to be understood as well.
For instance, a rod and a wheel need to be compatible with one another. In order to make this happen, anglers need to understand the difference between spinning gear and casting gear. They also need to know about things like gear ratios, lure weights, and line weights.
Going with the rod and reel combo means that these decisions have already been made and are in angler's hands already. They can also use these combinations to learn more about these factors along the way.
Purposes for the Rod
There are some fishermen that target specific fish in specific bodies of water. In this case, it may be better to seek out a rod and reel that can help achieve this.
However, if the fisherman isn't targeting any specific fish and is looking to travel to as many fishing holes and catch as many fish as possible, then the combo will do just fine.
There are general purpose rod and reels that can be used in most environments and for most fish. There is no reason to try and build a specialized combination if there is no special target in sight.
Budget
Finally comes one of the most important considerations, the budget. A fishing rod and reel combo will generally cost less than if a fisherman buys these components separately. This allows fishermen on a budget to stay within that budget and still have a good time.
Best Fishing Rod and Reel Combos
 

BEST OVERALL

BEST FOR TROUT AND FRESHWATER FISH

BEST FOR BASS FISHING

MOST VERSATILE

BEST FOR LIVE BAIT FISHING

BEST FISHING ROD AND REEL COMBO

and

and 

WHAT YOU NEED TO KNOW

Extremely durable, affordable, and can be used for a variety of fish.

Choice gear for surface and subsurface fly fishing.

A good combo that offers valuable feedback when bass are on the line. 

Versatility extends to freshwater, saltwater, bass, and trout.

The Airwave Elite is Lightweight but extremely durable. Paired with the Baitrunner D's versatility, it is a great combo for live bait fishing.

PROS

Durable and affordable. Great for bait and lure fishing, with a reel made for braiding lines.

Very versatile. Has a 25 year warranty.

Light and portable, with good casting.

Great all-around rod and reel combo. Ideal as a baitcasting rod for beginners.

Durable rods that are built to last.

A versatile reel with parts that are easily found. 

CONS

While extremely durable, older models were sturdier. 

Reel need to be taken apart and lubricated before the first use. 

Not the best for heavier fish (15 lbs or more)

Lacks in intuitive feel. 

The rod could lack gimbals for storage in rod holders. 

The reel is not that sturdy.
Ugly Stik Elite Rod and Daiwa BG Spinning Reel – Best Overall Rod and Reel Combo
One thing that fishermen can regularly miss is the maintenance of their rods. They could neglect rinsing them or keep the reels wet when storing them. When it comes time to take it out, they are likely to hit walls and are just chucked in the bed of a truck.
Fortunately, Shakespeare (the rod's manufacturer) has taken all of this into consideration. The manufacturers understand the general wear and tear that these rods go through. Their solution is the Ugly Stik Elite Rod.
Whether it is jammed in door frames, driven over by cars, or bent to odd shapes, the Ugly Stik Elite Rod has survived and remains serviceable.
This rod is recommended for beginners. In truth, this rod does not fall into the category of a high performance rod. However, most high performance rods are made of lightweight material and are prone to breaking. For beginners, it is best to have a rod that they can use for many fishing trips.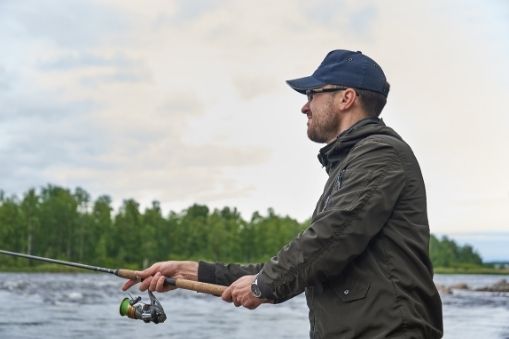 The same question of durability also comes up when talking about reels. Reels can also fall victim to the sea, the elements, and human error. The Daiwa BG Spinning Reel is a very affordable reel that is also sealed.
Put together, it results in a very durable combo that can be used often for general uses.
Apart from the durability, the Ugly Stik Elite has a fiberglass and graphite tip. This allows for some sensitivity that is ideal for bait fishing. However, lure fishing is also viable with this rod.
The Daiwa BG Spinning Reel is great for the braided line. There is some contention with this though, as people have stated that the Ugly Stik Elite Rod have troubles with the braided lines due to the grooves that the rod has on the guides.
Pros
Both rod and reel are extremely durable and affordable.
Great for both bait and lure fishing.
Cons
Prone to tangling with braided lines (rod).
Does not fall in the high performance category (rod).
Not fully sealed (reel).
Orvis' Clearwater IV Outfit – Best for Trout and Freshwater Fish
Many people think that higher prices equate to better products. Orvis' Clearwater IV Outfit throws a wrench into that idea. It is an affordable rod and reel combo that has versatile uses. The only real difference between Orvis' combo and other more expensive ones seems to be the weight.
The important factor in fly fishing rods and reels is how heavy the line is when cast. Depending on the weight of the line cast, it corresponds to how heavy the fish being caught will be.
The Clearwater IV is very versatile in this account. It has a mid-flex rating meaning that it is good for surface and subsurface fly fishing.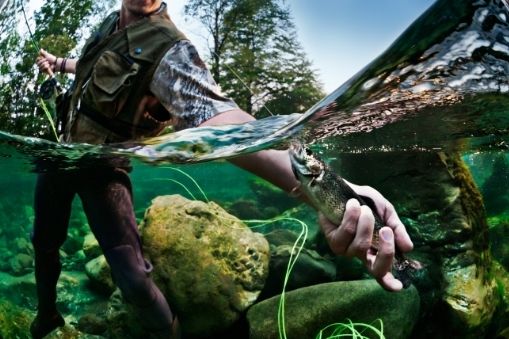 Another great thing about Orvis' combo is the cork, which is traditionally used for the grip of the rod. With more expensive rods, the cork is prone to damage. With the Orvis, the cork holds up for longer periods of time. In addition, even if the cork of the Orvis were to be damaged, ordering a replacement is very easy.
In addition, this combo comes with a 25 year warranty.
For the reels, there really is nothing special about it. Not to say this as a slight for the reel, but in trout fishing, they aren't that necessary or important. If this reel is brought into saltwater though, it could cause some damage.
With that said though, the reel will reliably handle trout up to 10 pounds.
Pros
Very versatile for fly fishing.
Durable with a 25 year warranty.
Cons
The reel needs to be taken apart and lubricated well before using it for the first time.
Pflueger PRESSP President – Best for Bass Fishing
If you are an angler that wants to go for bass in a wide range of locations, then the Pflueger PRESSP President is the ideal choice for you.
For starters, fishermen have choices as to the length. It ranges from 4 feet 8 inches all the way up to 7 feet long. The action of the rod also varies from ultra light to medium.
The various components of the rod and reel are all very lightweight. It has a 10 ball bearing system made entirely of stainless steel. The reel handle is made of aluminum typically reserved for aircrafts. All of these go well with the graphite rod, resulting in it being very light in your hands.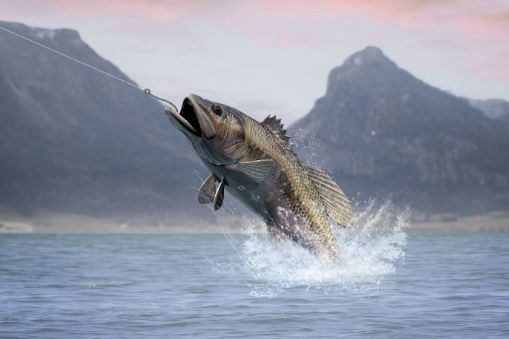 The lightweight feature allows this rod and reel combo to be a good choice for beginner anglers.
If you are going for bass fishing, consider checking out these tips on catching sea bass to improve your chances with this rod and reel combo.
Pros
A light and portable rod and reel combo.
Fishermen can easily take it around to various spots.
Cons
Not the best combo to use for heavier fish (15 lbs or more).
Shakespeare Ugly Stik Baitcast Combo – Most Versatile
The most versatile rod and reel combo on this list goes to the Shakespeare Ugly Stik Baitcast Combo. Fishermen have a choice of purchasing this in one piece or two pieces. This is all dependent on preference.
The Baitcast Combo is high performing, with the lines possible to accommodate 30 lbs and more. It can also be used with a variety of lures. It can also be used for bass, trout, freshwater, and even saltwater fish.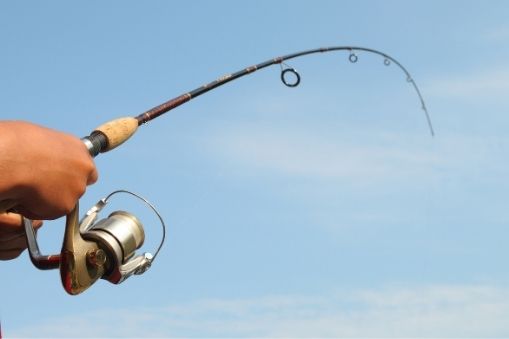 These qualities allow it to be one of the most versatile rod and reel combos out in the market today.
Pros
Great all-around rod and reel combo.
Ideal as a baitcasting rod for beginners.
The combo is not prone to tangles and can be used while learning the various casting styles.
Cons
As compared to spinning combos, does not feel as intuitive as it should be.
Tsunami Airwave Elite Rod and Shimano Baitrunner D Series reel – Best for Live Bait Fishing
The Tsunami Airwave Elite Rod is a very affordable and durable rod. It is very lightweight and sturdy. The guides are made of silicon carbide and are firmly held by a titanium frame. This means that the guides will avoid being bent out of shape and damaged.
The grip is made out of diamond-textured shrink vinyl. This is a pleasant surprise given the affordability of the frame. Most rods of this price come with cork that wears out as the years go by.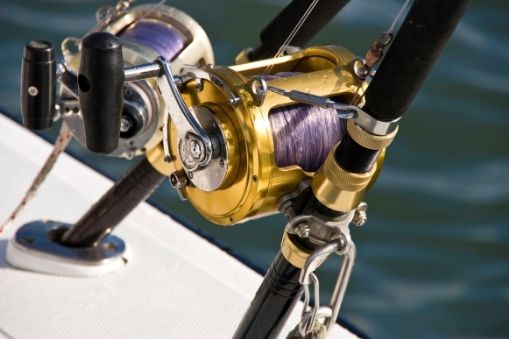 When the Airwave Elite is paired with the Shimano Baitrunner D Series reel, you get a combo that is ideal for bait fishing, fishing with lures, and even some lightweight trolling.
The fact that it is light and streamlined means that it lends itself well to just relaxing while you wait for the fish to take the bait.
Pros
Extremely durable and usable throughout the years (rod).
Versatile and very sleek (reel).
Cons
Lacks gimbals for storage in rod holders (rod).
Not that sturdy (reel).
Find the Right Fishing Rod and Reel Combo
Finding the right fishing rod and reel combo can help simplify things for fishermen and anglers. The pre-made combinations eliminate the analysis and guesswork involved when fishing. It is also more affordable than buying rods and reels separately.
For beginners, purchasing combos can help save on time and move on towards garnering that invaluable experience catching fish amidst the waters.
Complete your fishing equipment by also checking out the very best fishing pants and the best fishing hooks among many others.
---
We like to share product recommendations with you and hope you like them! Just to make you aware FishingLab may collect a small share of sales or other compensation from the links on this page.
---