Delaware Surf-Fishing Permits Run Out in Hours
Prized surf-fishing permits from Delaware sold out in just mere hours right after the Delaware State Parks website started offering them.
The county of Delaware is known for its fishing. It is home to various species that anglers can target. These include various types of bass (like largemouth, black, and striped), bluegill, chain pickerel, and even the scrumptious blue-claw crab.
With Delaware being such a hotspot for fishing, one can imagine the many fishing spots available. For a long time now, fishing by the surf has been a popular activity in Delaware. These include places like Fenwick Island State Park, Delaware Seashore State Park, and Cape Henlopen State Park.
In order to participate in surf-fishing though, Delaware requires people to get permits for these. With these permits, anglers would be able to drive to state park beaches and fish throughout the fishing season.
Last Tuesday, the Delaware State Parks website began offering these surf-fishing permits. They opened applications for these permits at 10 in the morning. In just under four hours though, all the permits had been scooped up.
As a result, people took to social media in order to air out their frustrations. Many people reported that they were getting multiple error messages and links not loading properly.
Others people encountered errors that consisted of waiting for the website to load for two hours, and even those that were refreshing constantly even after they added permits to their carts.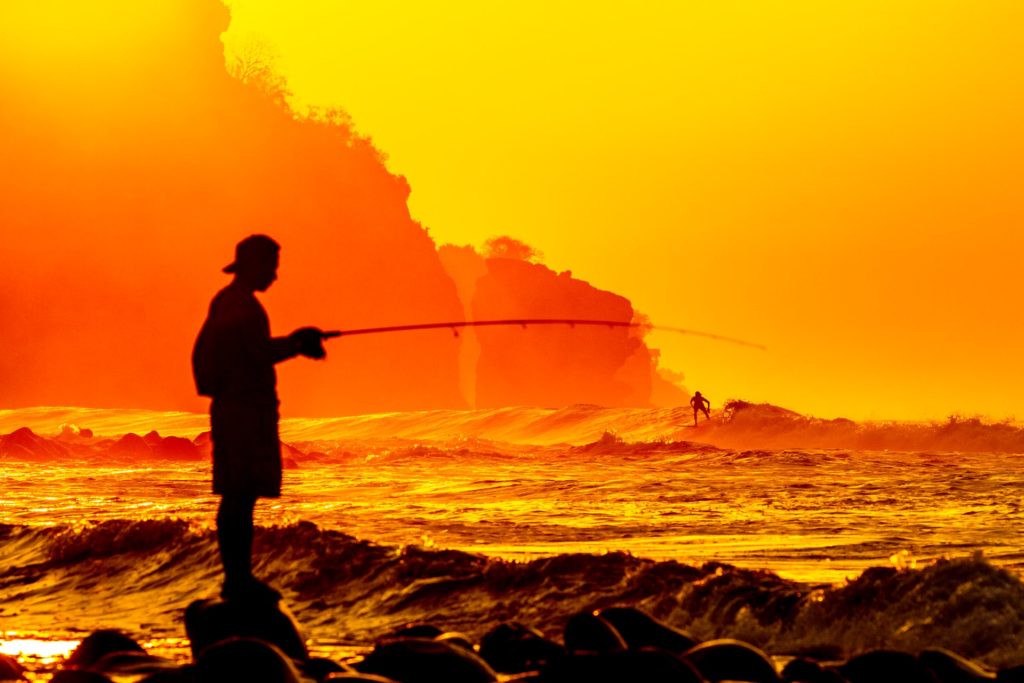 Unprecedented Traffic
People from the Delaware State Parks stated that the traffic was so high that the website was straining under the pressure and struggling to keep up.
The community relations coordinator for the website, Shauna McVey, shed some light on the unprecedented traffic and the steps they took to handle it.
McVey stated that this heavy traffic was something that they had anticipated even prior to the 10 a.m. opening sale for the permits. McVey added that on the day of the opening, they tested their systems and even added support from their vendor partner to handle the traffic.
Despite that, it still wasn't enough.
As the site opened purchasing, it was reported that the website was processing about 100 permits every minute for the first two hours. At a little over 1:35 p.m., all the permits were sold out.
From the previous years, permits were sold on a first-come first-serve basis. They were capped at 17,000 permits with the reason for the cap to manage resources and prevent overcrowding in the beaches.
Other Delaware Permits
Residents of Delaware were quick to blame residents from other states from taking up all the permits. However, past years have shown that most of these permits go to local residents, with only just over 20% of out-of-state residents purchasing permits.
While surf-fishing permits are definitely out of the question for the good people of Delaware, they are still able to purchase other fishing permits.
This includes the off-peak permits which have no caps on them. These permits can be used during the weekdays only, excluding big holidays like Memorial Day, Fourth of July, and Labor Day.
Ready for Surf-Fishing
If you are one of the lucky few to secure a surf-fishing permit, then it is best to be ready. Bring the right gear and equipment with you to have the best time out on the surf.
The right fishing rod goes hand-in-hand with using your newly secured surf-fishing permits. Fortunately, there are many viable ones in the market today.
First off, we have the Fiblink Surf Spinning Fishing Rod 2-Piece. This is a light rod that is easily stored due to its two-piece nature. This makes storing and bringing it around a breeze.
Despite its moderate price, this is a quality rod made of great materials. It is sturdily built, granting both strength and sensitivity. The guides are made of a mixture of ceramic and stainless steel, allowing for increased distance and accuracy.
All in all, it is a great budget surf rod.
Next, we have the St. Croix Mojo Surf Spinning Rod. With over 70 years in the industry, its no surprise that St. Croix creates some of the best fishing rods in the market.
The Mojo Surf is no exception. The poly curve technology grants the rod some of the smoothest action in rods. It is also quite strong and very sensitive. Add to that enhanced durability and accuracy, and you have a great choice for a surf rod.
Finally, we have the PENN Battalion II Surf Conventional Fishing Rod. The one thing people fixate on the most with this rod is the price point. With how affordable it is, this rod is capable of working overtime and then some.
There are many available lengths, actions, and types of handles, anglers are sure to find something that suits their needs.
We hope that you enjoy are ready for your day on the surf and that these rods help you out. Enjoy the surf-fishing!
---
We like to share product recommendations with you and hope you like them! Just to make you aware FishingLab may collect a small share of sales or other compensation from the links on this page.
---