New Tools to Try For Your Next Fishing Trip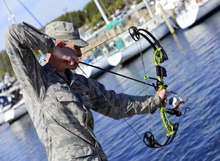 Fishing enthusiasts always look forward to their next fishing trip. For these people, the ultimate goal is to catch the biggest fish that they also consider as a form of trophy.  But more than this, they also affirm to a lot of reasons and benefits why they go fishing.
Here are some of them:
It allows for more bonding time with  buddies and family members
It is a fun and exhilarating experience
It can relieve stress
It instills patience
It makes one relaxed and improves overall health
It boosts the immune system
It upholds respect for nature and the environment
It makes one feel fulfilled and accomplished
It encourages self-reliance
It develops full-body strength
Anyone would agree that a fishing trip is not complete without an array of tools. Just some of the important tools that every fishing enthusiast should have includes, fishing lines, hooks, bobbers, sinkers, worms and lures, landing nets, needle nose pliers and a fillet knife. However, there are times that specialized tools also come in handy.
Here are some of the new tools worth giving a try on your next trip with fellow fishing aficionados.
1. A wireless Bluetooth fish finder
Fishing requires a great amount of patience but this fish finder tool can help you spot fish easily if you're not really in the mood for waiting. It uses smart technology to find fish with the help of sonar readings of up to a depth of 135 inches and has a long battery life as well.
2. A knot tying tool 
Not all fishing aficionados are born equal and there will always be someone who's not so keen with knots. This multi-functional tool allows you to make perfect knots to make sure that your catch won't ever get the chance to escape.
3. A Bowfishing kit
Bowfishing is a technique that utilizes archery equipment to catch fish. A barbed arrow attached to a reel that's mounted on a bow is used to shoot fish such as carp and paddlefish. You don't have to be an adept archery shooter to try this fishing tool so long as you have a keen interest in fishing and willing to learn and familiarize yourself with it.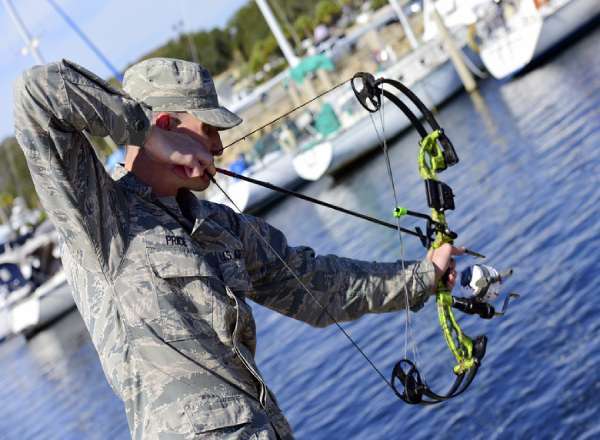 4. A multi-function fishing tool 
Every fishing fan should have this multi-function tool during every trip. This all-in-one pocket-size gadget has a serrated knife, an 18-pound scale, a hook remover, a pair of scissors, and a fish scraper. It's not only handy, but very convenient too.
5. A glow in the dark fishing rod
Fishing trips are usually done during the day, but it's also possible during the night. This illuminating fishing rod which is designed for angler fishing has titanium oxide inserts and stainless steel guides. It has a fiberglass blank construction and is available in spinning and casting models.
Fishing has long been considered a healthy recreation and hobby that anyone can take on, regardless of age and gender. Still, some take it to a more advanced level and consider it as a sport. For true-blue fishing aficionados, there's nothing more fulfilling than going on these much-anticipated trips. Give the above-mentioned tools a try to make your next fishing trip an extraordinary one.
---
We like to share product recommendations with you and hope you like them! Just to make you aware FishingLab may collect a small share of sales or other compensation from the links on this page.
---